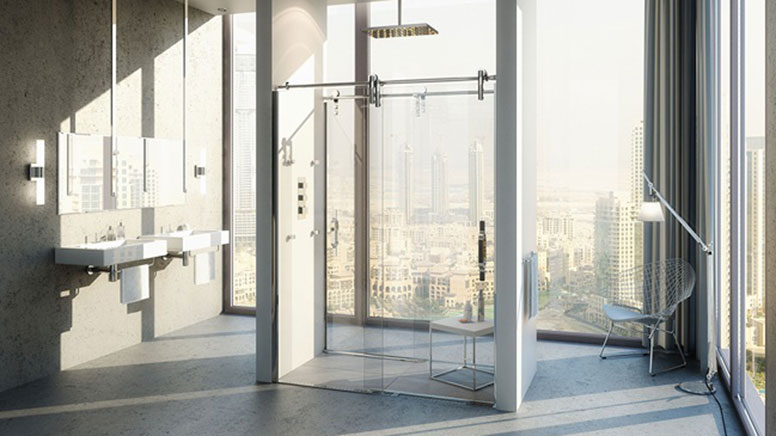 Glass Shower Doors
Upgrade your bathroom with the sleek and modern look of a glass shower door! Our selection of high-quality glass shower doors features a range of styles and finishes to choose from, ensuring that you find the perfect fit for your bathroom. With options like frameless designs and tempered glass construction, our glass shower doors offer exceptional durability and safety. Plus, our expert team can help you customize your glass shower door to suit your needs, with options like frosted glass for added privacy or easy-to-clean coatings to minimize maintenance. Transform your bathroom today with the beauty and functionality of a glass shower door from our selection!
Can't find what you want? Check out our vendors and we may order for you with low price guaranteed

ENJOY THE EXPERIENCE WITH MAAX
MAAX creates an extensive line of bathtubs, showers and shower doors that fulfill people's desires from practical and convenient to elegant and luxurious.
MAAX`s continuous success stems from ensuring that superior performance and customer satisfaction are top priorities and continuously met and surpassed. Performance is demonstrated constantly by offering:
complete bath product solutions renown for trendsetting designs, innovative features and superior quality.
world-class training programs matched with best-in-class sales and marketing tools that provides knowledge and support for their valued business partners.
a fully dedicated and committed customer service team.
"FLEURCO specializes in the design, manufacturing and distribution of a full range of bath and shower glass doors and it relies on the latest technology to offer customers top quality products. FLEURCO recognized for its superior know-how and customer service."